PSCC Halloween Raft-up
October 27th & 28th, 2007


---
Off the dock at 4:40, we motor-sailed over to Port Madison for the PSCC raft-up, potluck dinner
& pumpkin carving contest, which I had to judge. I passed my hand over each pumpkin in turn and
checked the volume of cheers, eliminating a few. Clearly with that many good choices, I required
the services of a consultant. Riley, the 4 year old was clear, the pirate pumpkin was the best!
Good dinner, great eleven boat raft-up and nobody wanted to leave in the fall sunlight.

When the raft broke up Sunday afternoon, Kathleen said, "we don't have to go back tonight",
so we anchored breifly, snagged a mooring, and motored back Monday morning.


Click on the image below for the "slide show" and index.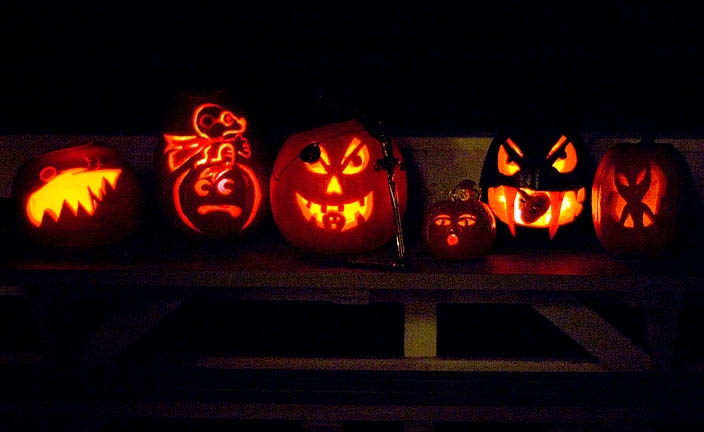 ---
Photography © Lee Youngblood 2007
All Rights Reserved
Contact Lee
Top