PSCC Oro Bay Trip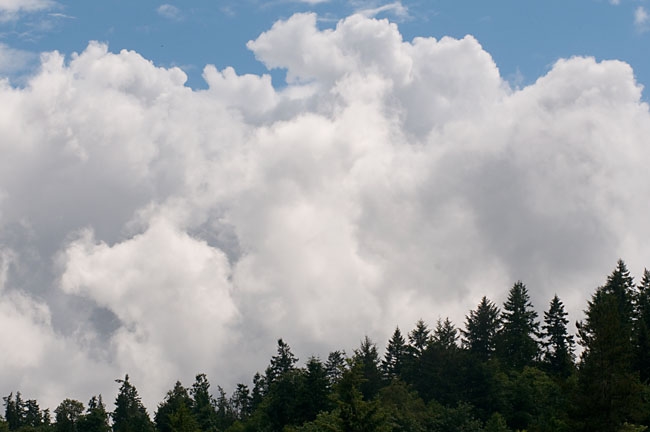 By the time we got off the dock, it was noon, but we had current with us, all the way down the Sound, to Oro Bay on anderson Island. We did see 11 knots briefly in the narrows, and made it to the raft up before dark! Yea! Just in time for dinner, we joined the fine potluck on Doc's big catamaran Cat Shot II. We had seven boats at the raft-up; Amber Eve, Wicked, Journey, Cat Shot II, Moon Star, Jus Chill'n, and Simplicity - not bad for a wet weekend! Sunday we explored boats and the bay, helped rig Sue's spinnaker, and dodged a few downpours. We all crowded into Tom and Jan's enclosed cockpit and set a new Moon Star record. Monday, Memorial Day was a wet slog home, up Colvos Passage. Remind me to come home another day, as the competition between the Tacoma Yacht Club and Seattle Yacht Club boats for "most obnoxious powerboat" was a draw! While we were staying in the most Northbound current, these idiots are powering down as close to us as possible, the ugly part of an otherwise good weekend. Here's a few pics - enjoy. . .
Click on the image above for the "Index" page, and on any of the pics there, for a "slideshow" with larger images.
Look for the "next" navigation button. Thanks. . .