PSCC Salmon Bake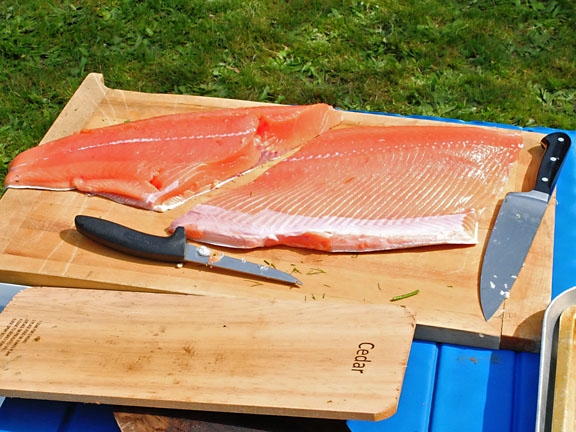 Clear and sunny, yes, we had a good day for the Salmon Bake! We loaded up our dinghy with the Hulsizer's barbecue, and our boat, with a big cooler of salmon, and bags and coolers of food. We motor-sailed over to Port Madison, only to find Pete with his PJ-38 anchored close to shore already. I must have done 10 or 12 dingy trips, by the time the day was over, but what a blast. The salmon was great, and with 12 boats in the raft, there was lots of potluck food to share. We had quite a good turn out, with people coming by car and boat all afternoon. What a fun group, and great "cast of characters" - Thanks all! This is one raft-up/potluck you don't want to miss! Here's a few pics - enjoy. . .
Click on the image above for the "Index" page, and on any of the pics there, for a "slideshow" with larger images.
Look for the "next" navigation button. Thanks. . .