PSCC Winslow Potluck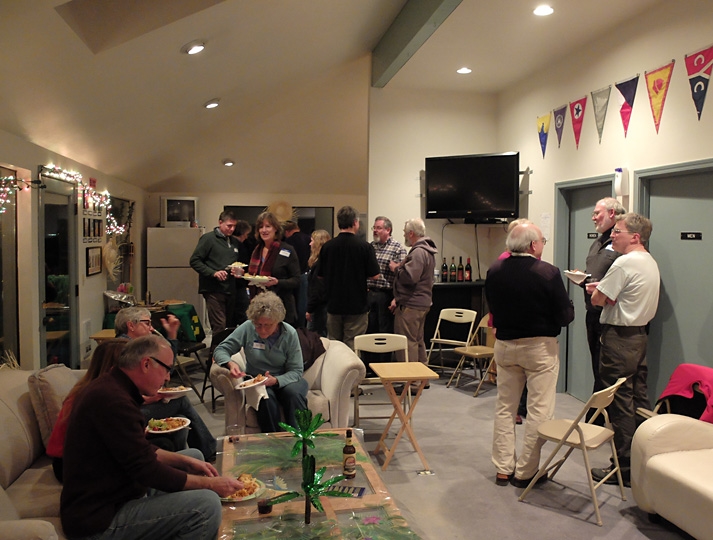 Kathleen and I went over to the PSCC Winslow Potluck on the big boat, the ferry. We are house sitting up on Magnolia, with a view from Winslow to Port Madison, and Kathleen was watching the weather reports, "I don't mind sailing home in 35kts, but I'm not going out in it!" It was nasty out, very wet and windy, and a good one to duck. We had a good turnout, a fine fun potluck, stayed over with Wendy and Garth and joined the sailors for a potluck breakfast too. If you missed this one, you missed a great weekend. Enjoy!
Click on the image above for the "Index" page, and on any of the pics there, for a "slideshow" with larger images.
Look for the "next" navigation button.   Thanks. . .